Serial Grillers pair launching Detroit-style pizzeria in Tucson | Business News
2 min read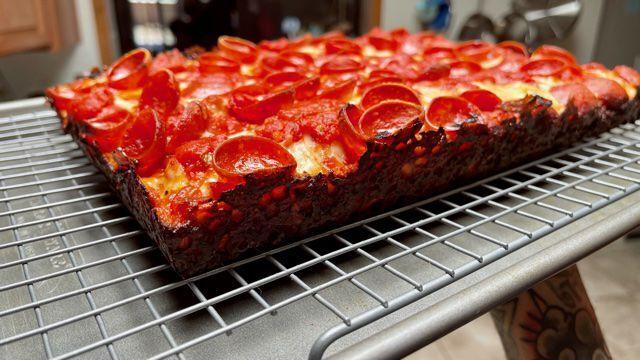 The brothers behind Tucson's Serial Grillers are turning their attention to Motor City for their next culinary venture.
William and Travis Miller are launching Transplant, a Detroit-style-inspired pizzeria next door to their Craft, A Modern Drinkery taproom at 4603 E. Speedway. The brothers began construction two weeks ago to convert the 2,300-square-foot space at 4605 E. Speedway into a pizzeria that will connect to Craft through a 12-foot opening.
Travis Miller said the brothers leased the space last July after the Cricket Wireless store there closed.
"We've been trying to get into it for about a year and a half," Miller said, but the brothers ran into delays with city and county permits and a lack of funds, all courtesy of the COVID-19 pandemic.
Craft, which had averaged $3,000 to $4,000 a day in sales, saw business plummet to $100 on a good day after the COVID-19 pandemic shuttered non-essential businesses.
The order "exposed a really big flaw in our business" model for Craft, Miller said.
The brothers had relied on food trucks and beer-centric events to bring in customers, but with the pandemic, the food trucks disappeared, and so did the customer base. Even when the shutdown orders were partially lifted early last summer, bars and taprooms were only allowed to open their dining rooms if they served food.